What's Going On?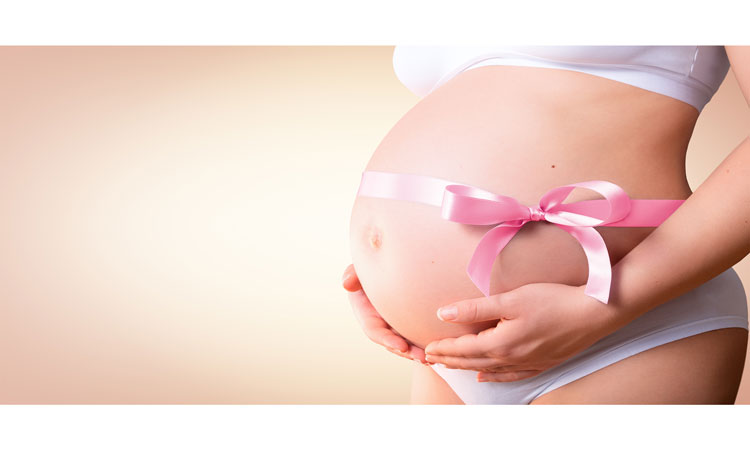 Hey Y'all!
My name is Traci Houston, creator of The Gestational Diabetic. I'm want to get personal with you for a minute so you can fully understand what's going to happen with what you see on this site. It's a bit lengthy so if you don't want to read it all just skip to the end because I need your help!
Background
First, let me give you a little background. I spent nine and a half years working logistics in the Air Force and decided to separate to follow my passion for food. Actually, there were a few reasons I wanted to leave, but I didn't finalize the decision until I knew what career I would pursue next. So, I "got out" with a two-year, five-year and 10-year plan. Everything was on track, with slight variation, and then we got pregnant. It really couldn't have come at a worse time. I was severely depressed, had an unstable living situation and had just resumed culinary school. Regardless, I pressed forward, accelerated my schedule to finish before the due date, found out she was a girl, and then found out I had gestational diabetes. I think I was 26 weeks, and I had just started the class I had been dying to take: baking. Can you feel my pain?
I didn't understand gestational diabetes as a whole, and what didn't help was that my nutritionist appointment was poor. She told me my carbs per meal, gave me a tri-fold, and actually discouraged me from researching the condition on my own.
To add to my depression, school stress and life stress, I had to reconfigure my eating habits and worry about the effects to the baby! (Sound familiar?) Fast forward to 41 weeks: God delivered to us a healthy baby girl at 8lbs and 20 inches long.
We agreed that I would stay home with her for the first year, for sure. This was my first child, but his fourth and first girl. But I knew that after a year I'd be itching to work as a sense of self-fullfilment. Well, when she was four months, we got pregnant again and I realized immediately that I'd be spending yet another year being solely a mother – which, by the way, there is nothing wrong with; I just knew that I'd be itching to work.
Decision Made
After a few months with my son I began to think about what I'd pursue. The plans I had before involved a lot of international travel, so that was out of the question. I knew I wanted to be able to spend as much time with my kids as possible, so working from home was ideal. While exploring the work from home field and trying to match my talents, I kept being led to gestational diabetes. I didn't think GD and I were suited, so I avoided it for a year! Then, I thought about how I felt at those appointments and how lost and stressed I was, and I said "I'm sure there are others that felt like I did."
What Would I Do to Address GD Concerns?
The biggest concern on my heart was the stress that we go through trying to meal plan, because stress is SO harmful to babies. So I began thinking of how I could help relieve that stress and I came up with the idea of a cookbook. It was something that I could do overtime and in between time with my kids. Plus, the GD cookbooks on Amazon aren't really cookbooks, so I'd be offering a unique product that didn't already exist. That's the venture I began in February 2018.
A couple of months in, my entrepreneurial spirit started to branch off. I wanted to address the immediate needs of the community, like providing meal plans, on-the-go snacks and meals that just needed warming, all with branding that GD Mama's could trust is made with their best interest. So, in short, I knew this was going to be a multifaceted brand, and that's when I decided to build a website and blog recipes.
This Site
I didn't want the site to be a blog; rather, a business website with a blog. Well, I got so deep into blogging the recipes and everything associated that I invested much more time, money and energy than anticipated this early on. Additionally, I lost sight of the main goals. Now, five months into blogging (April-September), I'm overhauling the content I produce. Why? Issues like miscarriage, PCOS and more have weighed heavily on me, and I want to address those issues as they relate to diet. My heart breaks every time I hear of miscarriage, and I 100% believe that what we put into our bodies (food and medicine) effects everything about us. I'm certain this type of information can be found elsewhere on the Internet, but this site may be the only place someone runs across this type and quality of information. It'll be delivered to you in a format comparable to a private appointment with a prenatal nutritionist. I believe that in doing this, you and baby are better served. That means I have to slow down recipe blogging and concentrate on getting you qualitative and organized information.
I wish everything was ready RIGHT NOW for you, but that's just not possible. I'm prioritizing by balancing what the kids give me time to do, with what I have the financial means to do, with what your most immediate needs are.
What To Expect
When you see The Gestational Diabetic name or logo, know that we (prophetically speaking) understand what you're going through and we have your best interest at heart.
Upcoming
A new look – more like a food blog

Indexed recipes that are easily searchable by tags and categorized by carb portions.
The ability to meal plan using the recipes on this site.
An Information Hub – Resources for nutrition information.
One to two new recipes per month.
A blog of pregnancy and gestational diabetes issues with current data.

A smartphone app

Specifically made for you.
Unique features for meal planning, tracking sugars, identifying trends, etc.

Ready-made meals and desserts nutritionally optimized.
A line of On-the-go snacks.
Video content and visual charts.
What You Can Do
If you like this site, or believe in the vision:
Pin the recipes and/or information pages.
Follow me on social media. 

Share the recipes on social media.
What I Need From You
What have I overlooked (mostly focused on gestational diabetes related issues and pregnancy nutrition)? COMMENT BELOW!
What kind of recipes/content do you want to see? COMMENT BELOW!
Are you willing to contribute?

Passionate about food, pregnancy, diabetes, nutrition, research, working from home or entrepreneurship?
Are you, or do you know anyone, involved in food manufacturing, food business in general, paper printing or web/app development?

Contact me here if any of these apply to you.
I can't believe you made it through! Thank you!